Splasher Original Prototype
A downloadable game for Windows
This is the first public prototype of Splasher (released in 2017) the incredible 2D splatformer.
Prehistoric prototype => https://clauclaudr.itch.io/super-meat-guns
Second early demo => https://clauclaudr.itch.io/splasher-early-demo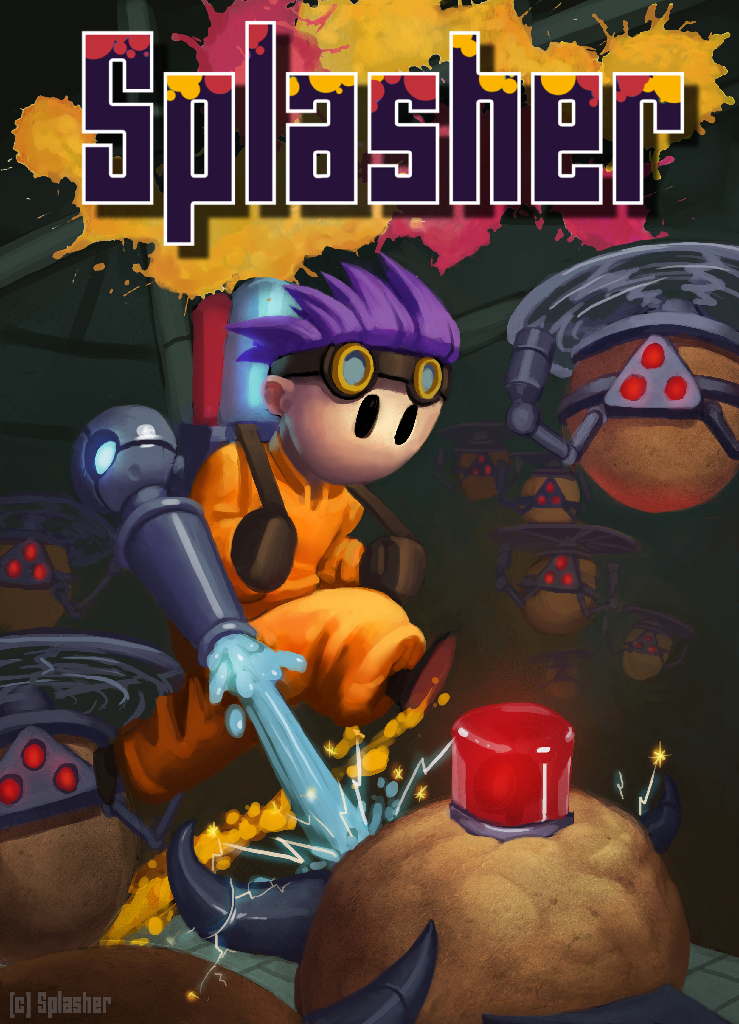 Install instructions
TIP : BETTER PLAY SPLASHER PROTOTYPE WITH A GAMEPAD (For recognition purpose, ensure it is plugged before you launch the application)
Launch Splasher_EarlyPrototype_v1.1.exe
Choose the resolution that fit your screen and play the game. No input configuration required !!
For the brave no gamepad players, here are the keyboard inputs :
ZQSD or Arrows -> Move
SPACE -> Jump
ENTER -> Pause
One last thing : if you opt for keyboard/mouse gameplay, your mouse needs at least 3 buttons.
Download
Download
Splasher_EarlyPrototype..zip
26 MB